Blitz | Cisgender Bisexual Male | 20 | +2 Hrs Lioden Time

Want to Breed: Leopon, [x] Arid Eyes, [x] Incubus Mane, [x] Xanthic, Gilded, Anubis, Bast, Seth, Velvet, Angelic Cheetah, and Mottled Fissures

Studding is open always for cheap, friend requests are always open as well. Feel free to check out my art shop!

This territory has 2 lion(s) that may leave soon due to their low moods or starvation!

1 Pregnant Lioness
View Temple of Karnak

LV
Stats
Name
Age
Status
1
54
Osiris
Incubus
6 years, 11 months old
1
251
Ptah
Incubus
3 years, 11 months old
LV
Stats
Name
Age
Status
10
214
Anuket


Anubis

14 years old
*
8
201
Salacia


Chased

7 years, 11 months old
9
137
Bastet

7 years, 3 months old

3d

8
428
Mafdet
Primal Felis
4 years, 7 months old
*
1
142
→ Cub

0 months old
1
150
→ Cub

0 months old
1
150
→ Cub

0 months old
1
293
Juno


Elysian x4

3 years, 9 months old
6
143
Hathor

3 years, 8 months old
6
61
Ma'at
Piebald
3 years, 5 months old
6
204
Sekhmet
CRB this Felis
3 years, 1 month old
3
286
Scoundrel

2 years, 8 months old
1
123
→ Cub

0 months old
4
332
Artemis
Dwarf
2 years, 5 months old

1d

2
34
Acanthis


Fiery Rosette

2 years, 3 months old

4d

LV
Stats
Name
Age
Status
1
326
Tsavo

1 year, 10 months old
1
97
Pie!
First bred Piebald aaaa
1 year, 2 months old
1
99
Cub

1 year, 2 months old
View Unsorted Lions

LV
Stats
Name
Age
Status
1
364
Blitzo

16 years, 6 months old
LV
Stats
Name
Age
Status
1
78
Newly Claimed Groupie

4 years, 7 months old

7d

1
69
Newly Claimed Groupie

3 years, 8 months old

8d

1
51
Newly Claimed Groupie

4 years, 11 months old

7d

1
66
Newly Claimed Groupie

3 years, 3 months old

8d

LV
Stats
Name
Age
Status
1
36
3x Cherry o:

1 year, 5 months old
1
54
Arid

1 year, 9 months old
1
61
Celestite

1 year, 4 months old
1
32
New Cub

1 year, 6 months old
1
60
Newly Claimed Groupie

1 year, 7 months old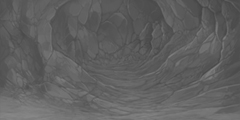 Empty Cave Slot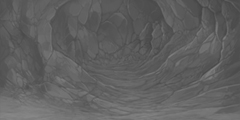 Empty Cave Slot