*Birthday Raffle link:
https://www.lioden.com/raffle.php?id=295181
tickets cost 5sb,1gb,rmas,locust wings,birthdaycats,Gregarious fur and Form apps!
icon done of new king
By: Akara#208085
akara art thread shop located here :
https://www.lioden.com/topic.php?id=304429400280
? order now
side account is brooke #49110 and main account is bcblaisdell #49097! :) im always on mostly between the 2 accounts...
wajas account links:
https://www.wajas.com/profile.php?id=309180
(Main Account)
https://www.wajas.com/profile.php?id=359969
(Side Account)


*When you come to greet her, *Goddess Altair RainBow Pie 9M quickly gets up, shuffling her paws on the ground to hide something she drew with her claw. Looking for a while, you find *Goddess Altair RainBow Pie 9M sitting between large rocks, away from the rest of the pride. She greets you warmly, though. When you approach, *Goddess Altair RainBow Pie 9M gives you the most intent look, but you cannot figure out why. *Goddess Altair RainBow Pie 9M runs to you first, says hello and runs off somewhere. Huh?
As you walk up to *Princess Holy Night Twin 5M, she drops whatever she was doing immediately. She's ready and willing to do whatever you ask!
*Princess Altair Star 6M glares at you as you approach, but she does not swat you as you groom her head. Instead, she perches elegantly, making it clear that you can only do this because she is allowing it.
cub doesn't want a bath. Well too bad. They can cry and moan all they want, but they smell like butt. You catch them between your paws and give them a good licking.
When you approach to say hello today, *Lady Jodi Wilt 4M steps back and snarls, but she continues to be nice afterwards.
You are annoyed at that damn green snake. So demanding. Cub suggests that they could go boop their snoot. That sounds like a great idea, actually. Let's go boop the snoot.
You approach your pride mates to wake them up for the day - and notice all of them have red mud smeared on their faces. You immediately look at *Arch Ice In Hearts 8M - yup, she's totally pretending to be asleep. Hah.
You trot towards *Lady Moira 4M to say hello, but you get smacked fiercely onto your cheek. You stand in shock, as she keeps giving you smacks, one after another, until you let out a growl, to which she replies with a roar. Women. You like them rough, don't you?
You were napping, but some movement caught your attention. *Arch Lara 7M was coming towards you with a gerbil snack, but then she stopped. Walked away. Came back. Now she looks like she wanted to bolt. You closed your eyes and pretended to be asleep still, and she finally delivered her gift to you.
Cub is telling you about a weird dream they had last night. Apparently you battled a walking feathered lizard thing, and then a flying metal thing shot light at you, and then dead, decaying hyenas chased you, and then you were talking to ghosts...are they sure that wasn't a nightmare?



This territory has lion(s) that are aging up tomorrow and you may not have enough territory to cope with them all!
*King Kovu 20M!'s Player

Member ID #49097

bcblaisdell (*Frozen)!

| | | | | |
| --- | --- | --- | --- | --- |
| Joined: | 2014-11-13 13:41:55 | | Last Active: | 2023-09-05 18:32:16 |

---



⛔ Block Member
➕ Friend Request

25 Pregnant Lionesses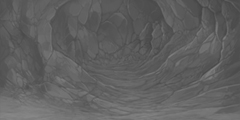 Empty Cave Slot