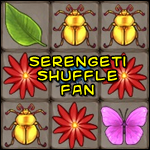 Michael

(#16)





Famous


View Forum Posts




Posted on
2016-12-19 03:20:41
Part of diagnosing connectively problems and lag involves running a utility called "traceroute". For those of you not familiar with what that is or how to run it, this guide is for you.

Traceroute gives us a look into your connection to the Lioden server. In the event that there is a network problem somewhere, we will be better able to pinpoint where that problem is (whether it be your Internet Service Provider or Lioden's Internet Service Provider).


To run traceroute on Windows:

1. Press ⊞ Win + R on your keyboard
2. In the window that pops up type "cmd" (without quotes) and then press ↵Enter
3. You should now see the command prompt
4. Type "tracert lioden.com" (without quotes) and press ↵Enter


To run traceroute on Mac OSX:

1. Launch "Network Utility"
You can do this through Mac OS X Spotlight by typing Network Utility and then clicking the Top Hit.
2. Click the "Traceroute" tab
3. In the box under the text "Enter the network address to trace an internet route to." type in "lioden.com" (without quotes)
4. Press "Trace"


You can then copy and paste the results of the traceroute in your ticket. This will help us diagnose where certain problems may be.