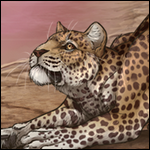 Catra (San)

(#129480)



Kind


View Forum Posts




Posted on
2019-08-12 14:02:28
i've had a couple of hunting quests this month, and they have proved to be very frustrating due to a part of this month's event being a lower chance of hunting success.

my suggestion is pretty simple, and if it doesn't happen, then that's really chill:

during the month of august, hunting quests are less common/gone, OR, instead of asking for one kind of prey, there are two/three different ones you could successfully catch one of to complete the quest:

ex: snake still gives you all other types of quest in august, but not hunting quests.

ex: snake still gives you hunting quests requiring one prey carcass, but the carcass can be that of a slightly wider variety of animals.