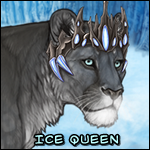 MidKnight

(#222934)



Aztec Knight


View Forum Posts




Posted on
2021-05-03 12:30:44
Snowmia is a place of magic. All horses control one of the elements. There is 4 herds. Volcanomia herd is the herd of fire benders. Rivermia is the herd of water benders. Gaiamina is the herd of earth benders. Swalmina is the herd of airbenders. They have each lived in their corner of the land separate from the other herds for generations. There is a legend that a horse will come from the north to join the herds into one. They will be able to control each element and will be as black as the night sky in colour. This was foretold by the shamans.

The foretold horse- MidKnight
Their mate-

Volcanomia
Lead stallion-Magma
Lead mare-Artemis
Shaman-Lava
Protectors-
Mares-
Adols(1-3)-
Foals(under a year)-Apollo Ares

Rivermia
Lead stallion-Chitrakote
Lead mare-
Shaman-
Protectors-
Mares-
Adols(1-3)-
Foals(under a year)-

Gaiamina
Lead stallion-
Lead mare-Citana
Shaman-
Protectors-
Mares-
Adols(1-3)-
Foals(under a year)-

Swalmina
Lead stallion-Wildwind
Lead mare- Zephyria
Shaman-
Protectors-
Mares-
Adols(1-3)-Sharron
Foals(under a year)-Payne

Volcanomia tend to be horses of red colouring.
Rivermia tend be horses of river blue colouring. Some are ocean blue.
Gaiamina tend to be horse of dark brown and greens.
Swalmina are horse that tend to be horse of sky blues and whites

Hybrids between herds must get permission first. They tend to be a little shun as the mare of them is seen as unfaithful to her herd. And same with the stallion. They are rare as the herds have lived separately for decades. The shamans can meet at the middle of Snowmia and talk to each other about the visions they have had. They can do so in peace. They tend to not take a mate as it distracts from their duties as a shaman. Shamans are also responsible for the healing of their herd.

Swalmina have feathered wings which they can fly with.
Gaiamina can control plants as well.
Rivermia shift between a water from and a land form. The water form turns their back end into a fish tail.
The lead positions come as first come first serve basis. Please be active if you have such a role as they are important to the rp. You can have whatever mate you like within your herd. If outside your herd ask me first. MidKnight's mate role can not be chosen she must pick you as it. You can not reserve it. You will have to gain her affection. there can be more than 1 role-player trying to gain her affection.
Only horses are allowed. do not try with other creatures!

We will need the lead roles of each herd filled in to start.
The rp will start with MidKnight's arrival in the lands. The herds will sense her arrival as they sense her magical presence. The leaders of the herds will go to investigate and then find out that she is the foretold one. There will be some tension between the leaders to start with when they first find her as they may spot the others leaders of the other herds before they see her.



Character Sheets
View and Post Character Sheets



Edited on 04/05/21 @ 15:01:19 by MidKnight (#222934)