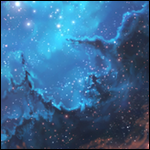 🖤Dream
(They/Them)🖤

(#331795)



View Forum Posts

Posted on
2022-10-26 22:04:28


✧ Welcome to Golden Moon Auctions! ✧
Here you will find a plethora of stunning lions looking for their new forever homes! This forum is run by two people, the first being me and the second being one of my best friends, Rune. Now, before we get to the lions, there are a few rules to abide by during your visit!

1. No begging. Begging will result in being banned from any current and future auctions.
2. Only offer what you have! We will accept some items as bids, but if you have an item that you don't see on our list, feel free to ask if we'd accept it!
3. All auctions will end 3 roll overs after the first bid! If a lion doesn't receive a bid with 7 rollovers (or more depending in what we decide!) Said lion will be removed from the auction and either placed in a flat sale, TC, or chased/abandoned.
4. Backgrounds and poses do no come with the lions!
5. You may back out of a bid if you give a valid reason! If you back out of a bid more than 3 times, you may be banned from future auctions.
6. After an auction has been finalized, you will have 24 hours to accept the trade. If not accepted, the lion will be put back up for auction.
7. Once you've purchased a lion, it is yours. Do with it whatever you want!
8. We value 1000sb as equivalent to 1gb.
9. Buyout prices are set high to encourage bidding!
10. If you are interested in selling a lion through our auction, please look at the first comment below the initial post! There you will find the rules and form you must complete for us to auction your lions!
11. If you have any questions, feel free to PM me or Rune!

PAYMENT:
✧Currency ( SB & GB )
✧Conversion: 1 GB = 1000 SB

ITEMS ACCEPTED:
✧CRB - 1gb
✧Cub Sex Changer - 1gb
✧Pennyroyal - 1gb
✧Pose: Evil [F] - 1gb
✧Pose: Kind [F] - 1gb
✧Pose: Good [F] - 1gb
✧Lab Test Frog - 2gb
✧Instant Birth Feather - 2gb
✧Zebra Heart - 2gb
✧Aging Stone - 2gb
✧Black Stallion - 2gb
✧Marking Opacity Changer - 2gb
✧Marking Removal - 1gb
✧Random Marking Applicator - 1gb
✧Great Tit - 6gb
✧GoP - 10gb
✧Pose: Jolly [F] - 10gb
✧Crunchy Worm - 20gb
✧Angelic Blessing 10gb
We will not be accepting giant tortoises at this time!

🖤 Check out our studs! 🖤


The Admins' Favorite!


Meet Rhea, a stunning albino based ferus lioness with lilac and cherry markings! She's a clean g3, and would make a wonderful addition to your pride! This beautiful lady is up for bids below!
A few reminders;
-All lions will be show at their normal opacity and then at 100%! Male lions will be show first as male, and second as female!
-SB = Starting Bid
-CB = Current Bid
-MI = Minimum Increase
-BO = Buy Out

Without further ado, let's get to the lions!

Specials and Muties!


Normal Lions!

html layout by honey (#32043). do not remove credit.
pixel moon by xienne on deviantart.




Edited on 04/12/22 @ 09:21:37 by 🖤Dream (They/Them)🖤 (#331795)