As a little heads up, Lioden will be launching a Black Friday & Cyber Monday sale, starting November 29th and lasting until the end of December 2nd! A news post with more details will be posted on the evening of November 28th just before midnight LDT and before the Black Friday sale goes live.
Community Update:
As we mentioned before, aside from event news and the 2nd Friday of the month being focused on coding/art updates all at once, all other Fridays are centered around the community!



Official Lioden Raffle
LINK
- This is our Official Lioden Raffle. Everyone gets a chance to win a rare prize, plus something extra for any runner ups. These raffles have a very minimal ticket price, and there is a limit of 1 ticket per account to make it fair!

Good luck!
This raffle will automatically end on 2019-11-29 00:00:00.

Reverse Breeding Search
Last week's
big update for November
mentioned that we will be adding in the option to search for lionesses up for reverse breeding - unfortunately, time constraints prevented us from releasing this feature on time.
As of today, you can now search for lionesses that are up for reverse breeding! Within the
Crossroad Search feature
, click on "Search for Pride Members" and scroll to the bottom of the input field. You can now look for lionesses that are up for reverse breeding by entering a currency limit which will show you lionesses with fees that are less than or equal to the value you've put in - just like searching for studs!
You can also now search for lionesses that are in heat, regardless of whether they are up for reverse breeding or just regular lionesses.
Reverse Breeding Subforum
We've also repurposed the "Gorilla Cub Swap" subforum into the "Reverse Breeding" subforum, as the former was rarely used; after several years of being in Chatter, it only had accumulated roughly 30 total topics and did not see much activity. Any Gorilla Enclave cub searches can be posted to "Wanted: Lions" from this point on.
You can now post all of your reverse breeding advertisements (or searches) to the "Reverse Breeding" subforum located under "Stockpile"!

Naming Reverse Bred Cubs
On top of the search and subforum, another minor adjustment has been made. After purchasing a heat, you (as the heat's buyer) can now name your cubs immediately after they are born by going to their page.

Reminder About "Journey to Vredefort Crater" Questline
In the
44th Community Update news post
, we mentioned that there was a bug with the October NPC quests that wiped progress with the Journey to Vredefort Crater questline. While the bug had been fixed in early October, some of you may have gone on hiatus or may not be participating much on your Vredefort Crater questline. This is just a reminder to any of you that are currently on the quest that if your progress doesn't appear to be counting or working properly,
please submit a Modbox ticket ASAP to get it reinstated
! What would help us greatly is if you could provide the following information within this form.
How much residue do you currently have? (e.g. 7/30)
What "Journey to Vredefort Crater" quest are you currently on?
How far had you progressed with your quest before you noticed your progress was reset? (e.g. 400/500 herbs donated)
The more information you can provide, the better we can assist you.
Please keep in mind that the bug has been fixed and will not occur again. This is just a reminder for anyone that has not already had their progress fixed.

Coding Bugs Fixed
* Kings and lionesses with pending reverse breeding requests can no longer be customised via the Oasis and they cannot have piety markings applied to them
* Failed reverse breeding attempts will now properly count towards the
king owner's
achievement progress rather than the lioness owner's achievement progress
* Cubs produced from reverse breedings are now visible within their mother's "View All Cubs Bred" page
* Sorting search results for Hetero and Sectoral eye colours in the Crossroads Search feature will no longer break searches and show 404 errors
* Sorting a blank search in the Crossroads Search feature will also no longer show 404 errors
* Reverse bred lionesses that are nursing cubs should now have their daily hunt count properly reset to 10

Raffle Lioness
Congrats Neo (#84299)! You have won last week's Scoundrel lady, woo!
A new Wine lady with
Feline 7 Noctis
,
Dim Noctis
, and the third Mayombe Forest background is up for impressing in the
Special Lioness area linked here
!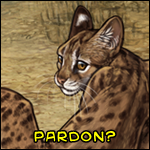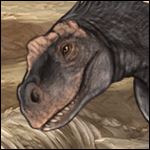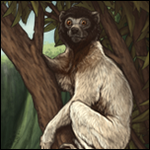 Tags!
Shad has added new tags this week in the
Miscellaneous
and
November
categories!
Poll Results
- Thank you all for your votes! Our artists will redraw the Papyrus Banks background to fit our newer background styles. If you are unhappy with the change when it is released, remember that you can submit a Modbox ticket for a refund of 200 SB per use remaining on the background!
NEW POLL
- We're going back to craftable marking applicators from other animal species! What marking set would you like to see first: AWD, Giraffe, Hornbill, or Serval?


Next Big Update: December 13th!
Friday goofy doodle comic: