┌──── •✧• ────┐
✦❀welcome to aurora's river ❀✦
└──── •✧• ────┘

✦⚘pronounced like 'aurora'soul'!⚘✦

»✦≈❀≈✦«

❀✦auroraxol is a generous, righteous, brave, and elegant queen who carries herself with grace unmatched. always covered in flowers, her scent attracts many lionesses to join her pride, and temps a lot of prey too. she cares first and foremost for her lions, especially the cubs, and second to that herself. being the first queen of this pride, she faces some stigma, but doesnt let that bother her. ✦❀

stay awhile! just be sure to respect the land, lions, and the larva :)

»✦≈❀≈✦«

...and beyond the pride stuff, hi! im tad :) im a singer-songwriter, opera singer, artist, and im happy youre visiting my page!

i use they/he pronouns, i prefer masculine adjectives and compliments, and im just a little guy

i run on spite and spite only.
enjoy my profile, i guess!


11 Pregnant Lionesses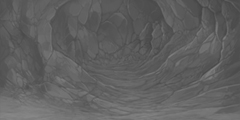 Empty Cave Slot