.: L O S T - W O O D S :.
" A sword wields no strength unless the hand that holds it has courage "
H E R O ' S
S H A D E

"Call upon me," the shade whispered - clear and crisp, yet fleeting on the wind, "I shall nurture the courage you were cursed with, and let manifest the Hero this realm craves.."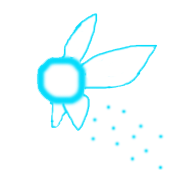 My current breeding project is for GILDED MARKINGS OR BASES! I will gladly take any gilded marking cubs you do not desire, and if you have any for trade I'll most likely make an offer on them, so feel free to write me about them!

My dens are currently being reworked to help better navigate them, but I recommend clicking on them and using the arrows to navigate between the three rather than looking at my list individually.
Currently they are divided as follows;
Highness' Den, The Kingsmen, and Karma's Blessings

Any lions with the name "No", "Nope", or anything similar are free for grabs! Just message me about it!