Community Update
As we mentioned before, aside from event news and the 2nd Friday of the month being focused on coding/art updates all at once, all other Fridays are centered around the community!



Official Lioden Raffle
LINK
- This is our Official Lioden Raffle. Everyone gets a chance to win a rare prize, plus something extra for any runner ups. These raffles have a very minimal ticket price, and there is a limit of 1 ticket per account to make it fair!

Good luck!
This raffle will automatically end on 2020-11-06 00:00:00.

Cross-Site Trading Clarification (Again)
This is being re-posted from last week's community update as we're still seeing instances of players trying to cross-site trade between Lioden and Wolvden.
We've been seeing an alarmingly high amount of players attempting to cross-site trade between Lioden and Wolvden. We have answered in numerous areas (Lioden itself, Facebook, Tumblr, etc.) that we do not allow cross-site trading between Lioden and Wolvden. While both games are made by the same team, they are still separate games, and trading assets between them is still not allowed.
To be absolutely clear: we do not and have not allowed players on Lioden and Wolvden to cross-site trade Lioden assets for Wolvden assets and vice versa.
Cross-site and off-site trading are forbidden on both websites, per Code of Conduct bullet 2.5. Please keep this in mind for future interactions. If we see attempts to cross-site trade, we
will
take action against them, and it can result in a warning or even a site suspension.

Patrol Issues
To anyone that had been experiencing issues with a strange-looking patrol map, this should now be fixed! We aren't entirely sure what caused it; thankfully, patrol maps are regenerated once per day, which seemed to solve the issue site-wide. If this happens again, the site coders will be on it and investigate into the cause!

Raffle Lioness
Congrats
Cosmic Tzeentch-Interstellar (#55741)
! You have won last week's Ukame lady, woo!
A new Noctis lady with
Feline 2 Gold
,
Feline 9 Noctis
, and the fourth Blue Nile Falls background is up for impressing in the
Special Lioness area linked here
!
Poll Results
- You guys seem to be up for anything sparkly! 👉😎👉✨ Our fabulous team will whip something up to shine some light on 2020's departure.

NEW POLL
- Would you guys like to see more purchasable Monkey Business decors or craftable decors? Let us know!

Next Development Update: November 13th!
We do not have a goofy comic for you guys today.
Our beloved artist can't find much humour today due to things going on in the real world around him. He hopes to have a comic for the next community update, but would at least like to offer everyone some love during these trying times.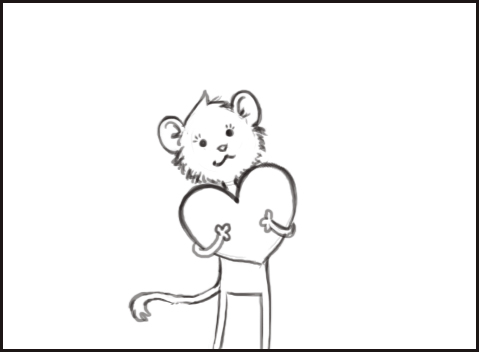 Happy Halloween, Liodeners! Be sure to stay safe and practice social distancing! If you don't have plans to go out, there's no shame in dressing up just to look cute and spoopy to eat candy at home.