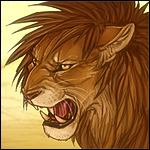 kaz 🌼

(#139632)





Asshole


View Forum Posts




Posted on
2021-12-04 13:41:07
Hi, just a quick suggestion!
In the Oasis you can buy a total wipe to randomize all markings but there isn't one to completely wipe a lion. So quite simply that it what I propose.

It's mainly for convenience, it's a lot easier to just buy one item to wipe a lion than buying multiple. Especially since you can only purchase 5 at a time.

A thing to bear in mind is lions with multiple slots, I'm not quite sure how a Total Shuffle works in this regard.

I suggest it be slightly cheaper than buying 10 individual marking removers - just like how total shuffle is cheaper than buying marking removers and RMAs. And make it so it always removes 10 markings (even if they have more than 10 slots), or just removal all and leave it up to the purchaser to decide whether its worth buying.